School Closure - MEA Xtras
See below additional activities that students can engage with alongside completing their independent study tasks.

First News is the UK's only newspaper for children. It's packed full of news, interviews, puzzles and activities to keep you up to date and entertained during the school closure. It's easily digestible format means it is easy to dip in and out of and you will find something of interest whether you have 5 minutes or 30 minutes to fill. The latest edition can be found here.
Manchester City Council - Workshops
Would you like to support your child's home learning through fun, creative activities and link with other parents to share your successes and challenges in this difficult period? We have a host of workshops that are available to you:
Family Science
Try some simple science experiments using everyday items you have at home and ignite your children's curiosity.

Making Maths and English Fun
Make games to play with your children to support their numeracy and literacy skills.

Family Crafts
There are lots of simple, fun crafts you can do at home with things you already have. Get inspired in this workshop for crafty kids and parents.

Wellbeing for the Family
Find out how the 5 ways to wellbeing can help the whole family and learn about some simple activities to help you to relax, connect with each other and be more mindful.

Parenting
Find out how you can bring out the best in your children with some positive parenting tips and advice.
Due to the Coronavirus, we'll be unable to deliver Family Learning sessions in schools and Children's centres this term. Instead we're offering a number of online workshops, and personalised one to one support, for you and your children.
Please use the link below to register your interest in any of theses workshops covering Science, Parenting, Maths and English Games, Crafts with your Children and Wellbeing For the Family. Register now through our online form https://forms.gle/3PZY22ENwbeEsXTd7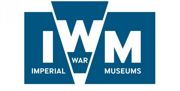 The Imperial War Museum
The Imperial War Museum is releasing a series of short documentry films with experts discussing their favourite Adventures in History. Those already released include 'Life Under the Sea' and 'Cakes made from Carrots' and can be found on their website https://www.iwm.org.uk/learning/resources. Check back every Wednesday for the latest release!
The site also contains a wealth of resources on all things historical – there's sure to be something of interest to everyone.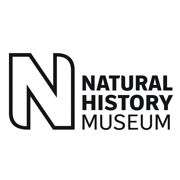 Dippy the Dinosaur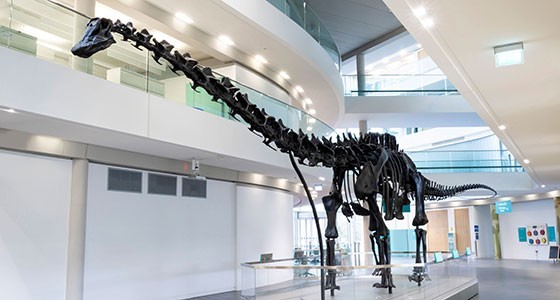 More than 100,000 people visited Dippy the Dinosaur, who used to stand guard in the atrium of London's Natural History Museum, in Rochdale before the exhibition was put on hold due to the UK's lockdown.
Organisers have teamed up to create an online walkthrough of the exhibition, meaning you can now see Dippy without leaving your own home. Visit https://www.visitrochdale.com/dippy-on- tour to take a virtual tour of the huge diplodocus skeleton.
Harry Potter At Home Hub is where you'll find a range of magical treats to keep you occupied including nifty magical craft videos (teach your friends how to draw a Niffler!), fun articles, quizzes, puzzles and plenty more for first-time readers, as well as those already familiar with the wizarding world.
https://www.wizardingworld.com/collections/harry-potter-at-home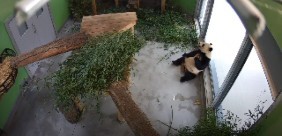 Edinburgh Zoo maybe closed but the zoo webcams are still running! The cameras enable you to watch the penguins (who are very active!), Dharma the Sumatran Tiger, Koalas, Rockhopper Penguins and Yang Guang the Giant Panda.
https://www.edinburghzoo.org.uk/webcams/penguin-cam/#penguincam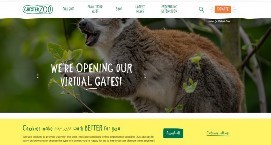 Chester Zoo are opening their 'virtual gates' to visitors. Dates of tours are available on their website https://www.chesterzoo.org/virtual-zoo/
If you miss a tour, videos are available on their YouTube channel https://www.youtube.com/user/OfficialChesterZoo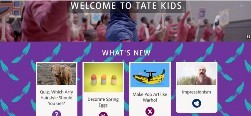 Tate Gallery - While Tate galleries may be closed, https://www.tate.org.uk/kids is open, full of art activities, games, quizzes
and other art fun for the whole family!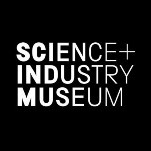 The Science and Industry Museum has numerous activities for you to explore, listen to, watch and do! There's hours of fun & learning on this website!
https://www.visitmanchester.com/ideas-and-inspiration/blog/read/2020/04/science-and-industry-museums-egg-cellent-easter-entertainment-b1159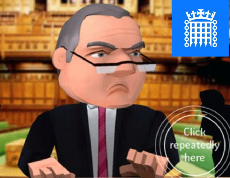 UK Parliament has launched an online game for young people aged 11-16 years to experience what it can be like to be an MP for a week! The game highlights the range of an MPs' work; can you survive a week in politics, keep your party, your voters and the media happy?
https://learning.parliament.uk/resources/mp-for-a-week/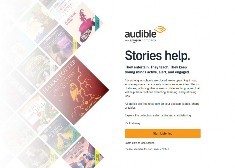 Start Listening - Right now, young people everywhere can instantly stream an incredible collection of stories, including titles across six different languages. All stories are free to stream on your desktop, laptop, phone or tablet. Explore the collection, select a title and start listening.
https://stories.audible.com/start-listen
Interested in coding? Scratch is a great app to learn how to code and make programmes to create interactive games, stories and animations.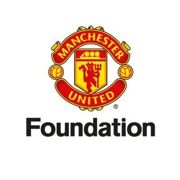 Manchester United Foundation is committed to supporting the young people and schools that we work with. Following the government guidelines of staying home, we have developed fun and creative worksheets that incorporate educational themes such as healthy eating, maths and geography. There will be a new worksheet and challenge each week.
Running alongside this, our Foundation social media channels will continue to share engaging and inspiring content. There will also be two videos per week where coaches from across our projects will share fun challenges, skills or advice.
Worksheet:
https://assets.manutd.com/AssetPicker/images/0/0/13/202/903748/Activity_Worksheets_Week_1_v21585652104082.pdf
Challenge:
https://assets.manutd.com/AssetPicker/images/0/0/13/203/903988/Activity_Challenge_Week_1_v41585917580987.pdf?t=y&int_source=muf&int_medium=social&int_campaign=foundationworksheet&int_content=week1&int_term=challenge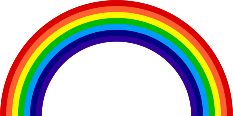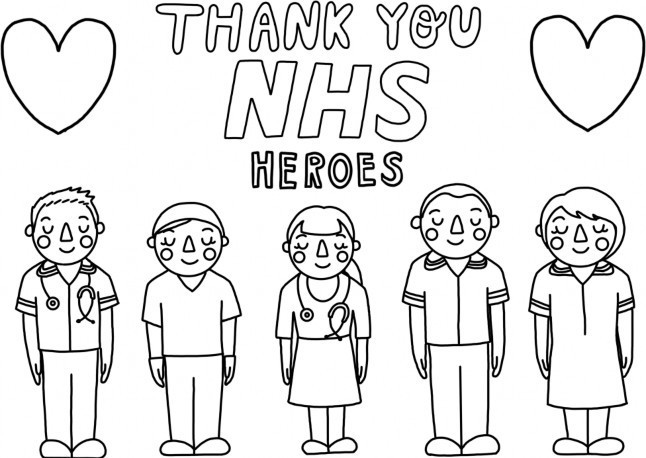 #StayAtHome
@MEAcad