School Closure - MEA Consolidates
Speakers for Schools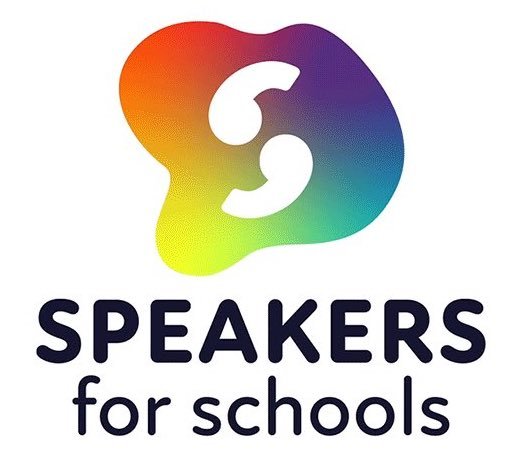 Speakers for Schools Inspiration Programme provides a network of today's most inspiring figures across business, arts, politics and more donating their time to help inspire students to fuel their ambition. Speakers range from CEOs of major companies to notable national journalists, arts people, scientists, leading entrepreneurs and academics.
HOW TO JOIN THE VTALKS
VTALK LIBRARY & MORE
Watch pre-recorded VTalks from the library here
Here are the list of speakers for the Week Commencing 8th June 2020.
| | | |
| --- | --- | --- |
| DATE | SPEAKER | INFO |
| Mon 8th June - 2pm | CeCe Sammy, Vocal Coach & Asher Knight, Singer/Songwriter | If you can speak, you can sing! Join Vocal Coach to the stars, CeCe Sammy and Singer/Songwriter Asher Knight to discuss how music has helped people overcome barriers and learn some singing techniques to help students focus too! |
| Tues 9th June - 10am | Julian Jessop, Economist | Should the voting age be lowered to 16? Economist, Julian Jessop will discuss the debate with students. This talk would suit any student interested in politics. |
| Tues 9th June - 2pm | Dr Funke Abimbola, Solicitor, Business Leader and Diversity Campaigner | Dr Funke Abimbola is joining SFS to discuss 'Climbing mountains' - a session that reflects on Dr Abimbola's personal leadership journey, her journey to becoming a senior healthcare executive and lawyer and sharing top 5 tips for success! |
| Wed 10th June - 10am | Charly Classen, Vice Chair, Special Olympics | A session on how sport has the ability to impact lives with a focus on demystifying the sports sector in terms of careers and jobs available across the wider sports industry. |
| Thur 11th June - 2pm | In collaboration with Penguin Talks: Maya Jama and DOM&INK | How to Build Confidence: British television and radio presenter, Maya Jama, joins freelance illustrator and author of Free to Be Me, DOM&INK, to discuss what confidence means to them, the barriers to developing confidence and how we can build our own confidence. |
| Fri 12th June - 10am | In collaboration with Into Film: Sarah Gavron, Film Director | British, feature film Director, Sarah Gavron, who's film credits include the film adaptation of Monica Ali's award-winning novel, Brick Lane, Suffragette, and the upcoming teen drama, made in collaboration with the creative team and the young people in the cast, Rocks, out later this year, will be answering questions and discussing her career, future projects and influences. Sarah has dedicated her career to accurately telling female stories and hopes to inspire more young women to enter the UK Film Industry. |
| | | |