School Uniform, PE Kit & Equipment
MEA Proud
Being proud to be a student at our academy is important to us and we place importance upon wearing our uniform with pride. In line with our vision of a Fantastic Future for All we believe it is important for young people to learn how to present themselves professionally, both in the way the dress and behave, so that when they are in a work environment they portray themselves in the best possible way.
Students must dress in the correct uniform, at all times, as determined by MEA's Behaviour for Learning Policy.
To ensure absolute clarity for both parents and students, the detailed Uniform Guide below explains our uniform requirements and expectations.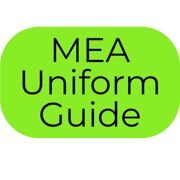 A list of MEA approved shoes is available at Wynsors Shoe Shop in Wythenshawe and is also detailed below.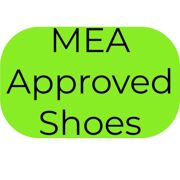 Purchasing Uniform and PE Kit
Uniform can be purchased directly from our approved uniform supplier MCS Stores
Contact details for our approved supplier:
MCS Stores, Fog Lane, Didsbury, Manchester M20 6EL
Telephone: 0161 445 7740
To see an updated price list click here
Much-loved MEA Uniform
We very much welcome donations of used or out-grown MEA uniform and PE Kit.
A recycle bin is located in Main Reception.