Careers Information
As part of our Fantastic Futures Curriculum we support MEA students by:
helping to prepare them for progression into employment or the next stage of their education
providing opportunities for students to connect with positive role models from the world of work and engage with local businesses to prepare for the future in a digital world
helping them develop entrepreneurial skills
Further information and more details about MEA's careers programme can be found in the downloads below.
At MEA, we use many different methods to measure and assess the impact of our careers programme. We do this do by:
Regularly evaluating our programme through the compass tool
Our NEET figures, which have been very positive over the years, due to the careers programme we have in place
Having a tracker for every year group to ensure that all students receive opportunities to develop their employability skills
All curriculum areas completing annual evaluations
Students, staff and employers completing feedback forms after any career related event
For an insight into the successes of our former students, this brochure highlights case studies of a number of MEA students now sucessfully enjoying apprenticeships with Cardinal.
The Career Lead at MEA is Ms K Yates
For more information and advice about careers vist these websites:
https://nationalcareersservice.direct.gov.uk
https://university.which.co.uk/search/advice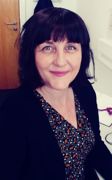 Karin Davidson a careers advisor from Positive Steps is at the Academy every Tuesday and Wednesday to provide careers guidance on an appointment basis for Years 7, 8, 9, 10 and 11. Karin also offers a drop in session at break for all students.
The information on this page is reviewed annually in September.