Elevate Education - Parent Webinars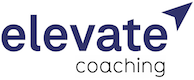 This term Elevate Coaching's webinars will give parents strategies to help their children navigate the final year and make sure they are well prepared for end of year exams.
Upcoming Webinars:
Motivation - 21st September 2021
Note Taking - 12th October 2021
Memorisation - 16th November 2021
Exam Preparation (1) - 30th November 2021
Exam Preparation (2) - 18th January 2022
To gain exclusive free access to the live webinars and recordings you just need to register on Elevate Coaching's website. You can register for any or all of the webinars by clicking this link.
A recording of the most recent webinar is available to replay here.
Why not watch the webinars with your child?